Enjoy the "real Osaka" while joining an Osaka bar hopping tour
An "Osaka bar hopping tour "is a popular tour for foreign tourists visiting Japan. The tours are owned by Libra (Tokyo Chūō-ku, CEO:Yasuhiro Suzuki). This tour was shown by popular YouTuber Angela from New Zealand.
Bar Hopping tours are held in Shibuya, Shinjuku & Ebisu, Asakusa from Tokyo and Osaka & Kyoto in the Kansai region. This time she joined an Osaka bar hopping tour.
Watch Angela's Osaka bar hopping tour
https://www.youtube.com/watch?v=tndpSS43nw8&amp=&t=333s
■"I love Japan!" Who is Angela from New Zealand?
When Angela visited Japan during a high-school exchange program, she "fell in love with Japan right away",
While studying at the university in New Zealand, she went to study at a Japanese university for another year. After graduation she came to Japan again and she got a job at a Japanese company. In New Zealand, there were plenty of videos about crazy TV shows and maid cafés. So Angela decided to start a YouTube channel to show more "real" and local aspects of Japan, and launched her channel "Internationally ME". Now she became a popular YouTuber with
190 thousand subscribers. (Reference: New Zealand Embassy Facebook)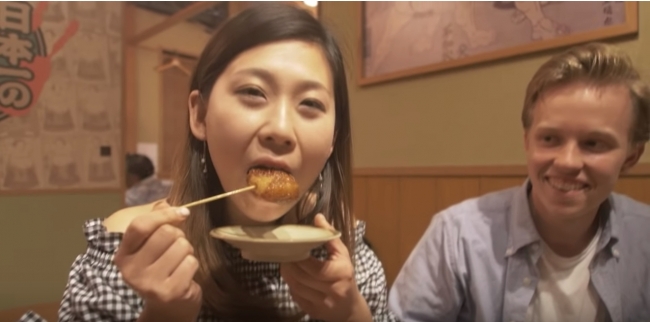 ■About her YouTube video content
We will tell you some things about her content. Interesting for people who do not have time to watch but can enjoy a quick overview of Japan.
・Angela meets a guide at namBa HIPS which is located near Dōtonbori.
・The guide tells about the foods and culture of Osaka. They arrive at Kushikatsu a restaurant known for deep-fried skewered meat and vegetables.
・Cheers at the table surrounded by pictures of sumo wrestlers! The guide explains about the rule of "No double dipping". Then try kushikatsu meat, mochi (rice cake), and vegetables.
・Visit Hozenji Temple and walk to the" robatayaki" restaurant.
・Enjoy cold sake and dishes that are grilled in front of you! Be careful. Sake is easy to
get drunk.
・Visit Uranamba "Torame Yokocho(alley)" food-court style facility which consists of 9
  small restaurants and you can enjoy local dishes such as takoyaki(octopus balls), okonomiyaki (Japanese style pancake).
■From comments on this video
・My boyfriend and I are planning on visiting Japan in autumn .Thank you for the great videos, I'm getting so many great ideas where to go!
・OK. Never dip twice(smile) !
・After watching your videos I really wish to visit Japan.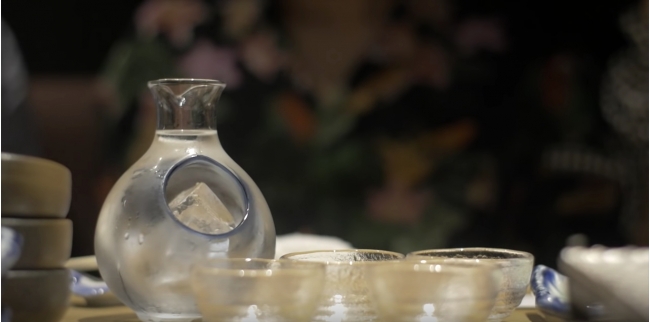 ■About travel-related information
We research information regarding overseas travelers via surveys, comments, and other methods.
Please feel free to inquire about survey data for new outlets or requests for interviews.