Libra Co., LTD (Tokyo, Chuo-ward CEO: Yasuhiro Suzuki), the company behind the successful "MagicalTrip" service announces the release of "MT Guide App", a mobile application designed for local guides.
MT Guide App will be used by MagicalTrip guides, who provide local experiences in Japan to foreign visitors. This new application supports these guides and supports the following features:
① Shift Management
② Job offer support including self-assignment features for available tours
③ Information on participants, venues, and routes.
④ Tour management
⑤ Contacting participants after tours to send photos.
⑥ Tour guide applications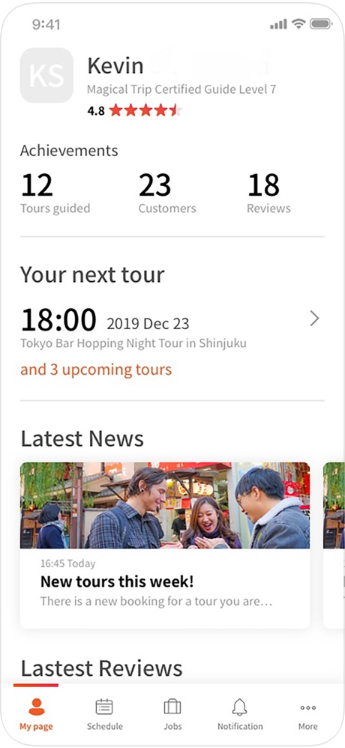 This application is connected to MagicalTrip's very own BackOffice system, allowing management to track tours in real time and support guides. The aim of this application is to streamline complex processes arising during tours.
MT Guide App is now available on select application marketplaces.
※This application is only available for MagicalTrip guides.
(URL) https://apps.apple.com/jp/app/mt-guide-app/id1450139188
(URL) https://play.google.com/store/apps/details?id=com.magicaltrip.guide
https://www.magical-trip.com/
MagicalTrip Inc.